Best Books To Read: Career, Self-help, Psychology, Fiction, Biographies, Philosophy & Spirituality
von Danny Forest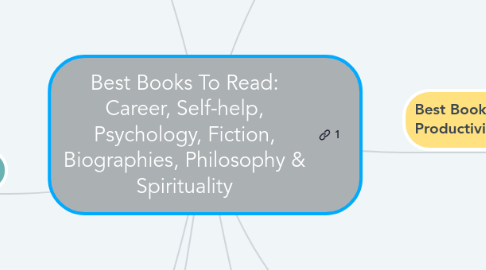 1. My 5 Favorite Books
1.1. Getting Things Done
1.2. The Enigma of Reason
1.2.1. Read my summary here
1.2.2. Listen to the podcast discussion episode.
1.3. Deep Work
1.3.1. So Good They Can't Ignore You
1.3.1.1. Cal Newport's two best books (in my opinion) which have formed the basis of much of my thinking on career and productivity.
1.4. Surely You're Joking, Mr. Feynman
1.4.1. Listen to my review
1.5. Dao De Jing
1.5.1. Listen to my review here.
1.6. Honorable mention: Although not technically a book, or even finished, I would also like to include David Chapman's hypertext book Meaningness, as incredibly influential in my own life philosophy.
2. Best Books on Career, Productivity and Achievement
2.1. Digital Minimalism
2.2. Average is Over
2.3. The Power of Full Engagement
3. Best Biographies and Stories
3.1. Mary Somerville
3.2. Jack Ma (马云)
3.3. Arnold Schwarzenegger
3.4. Marie Curie
3.5. Albert Einstein
3.6. Benjamin Franklin
3.7. Deng Xiaoping
3.8. Vincent van Gogh
3.9. Daniel Everett
4. Best Science Books
4.1. The Hungry Brain
4.2. The Elephant in the Brain
4.3. Predictably Irrational
4.4. Stuff Matters: Exploring the Marvelous Materials that Shape Our Man-made World
4.5. The Emperor of All Maladies
4.6. The Secret of Our Success
4.7. Thinking, Fast and Slow
4.8. The Language Instinct
4.9. The Big Picture
5. Best Books on Learning, Habits and Popular Psychology
5.1. Atomic Habits
5.2. Peak
5.3. Flow
5.4. The Checklist Manifesto
6. Best Books to Make You Think
6.1. Seeing Like a State
6.2. Godel, Escher, Bach
6.3. Sapiens
6.4. The Son Also Rises
6.5. The Case Against Education
6.6. The Structure of Scientific Revolutions
7. Best Books on Philosophy, Religion and Spirituality
7.1. Zen and the Art of Motorcycle Maintenance
7.2. The Wisdom of Insecurity
7.3. God: A Biography
8. My Favorite Fiction
8.1. Le Compte de Monte-Cristo (The Count of Monte Cristo)
8.2. 活着 (To Live)
8.3. Dune