COMPARING CELLS
by Joseph Odden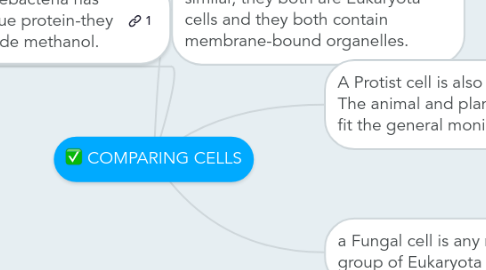 1. Archebacteria has unique protein-they include methanol.
2. Animal cells and plant cells are very similar, they both are Eukaryota cells and they both contain membrane-bound organelles.
3. A Protist cell is also a Eukaryota like The animal and plant cells. Conciliates fit the general moniker of protists.
4. a Fungal cell is any member of the group of Eukaryota organisms.