Talking Parrot Helps Cops Solve Murder!
by Jacob Stensland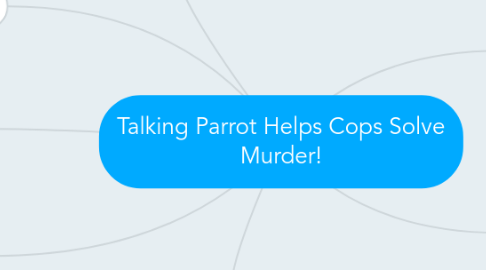 1. Characters
1.1. Ralph (Criminal)
1.2. Simon (Talking Parrot)
1.3. Police
2. Incident #1
2.1. Ralph become upset by a man after losing a game of pool at the bar and follows him home and kills him.
3. Incident #2
3.1. Cops are called and start the first 48. Ralph flees the state. There is nothing that helps cops out.
4. Incident #3
4.1. Simon, the parrot, replays the victim's last words giving cops a clue as to who killed the victim.
5. Setting
5.1. Present Day
5.2. Minneapolis
5.3. American Culture
6. Conclusion
6.1. The cops catch up to Ralph in Des Moines, Iowa.
7. Conflict
7.1. Ralph killed a man; now the cops are after him.